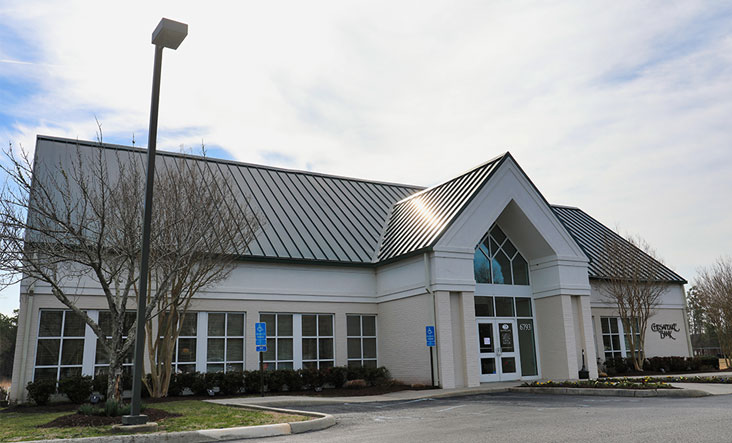 Gloucester Branch
ATM | Drive-Thru | Night Depository
6793 George Washington Memorial Highway
PO Box 726 (mailing)
Gloucester, VA 23061
Get Directions
Phone: 804-693-7600
Fax: 804-693-7822
Text (NEW): 804-693-7600
Branch Manager
Sarah Burney
Lobby Hours
Monday-Thursday: 9:00 a.m. – 5:00 p.m.
Friday: 9:00 a.m. – 6:00 p.m.
Saturday: Drive-thru only
Drive-Thru Hours
Monday- Thursday: 9:00 a.m. – 5:00 p.m.
Friday: 9:00 a.m. – 6:00 p.m.
Saturday: 9:00 a.m. – 12:00 p.m.
Growth is the story of Chesapeake Bank's Gloucester Branch. Starting out in a small trailer, the branch eventually moved into the current Shoppes at Gloucester shopping center, before it moved permanently into its present location in 2001. The staff at the Gloucester Branch are mostly all locals, who know the area and the customers they serve. Please stop by and visit us at 6793 George Washington Memorial Highway in Gloucester, Virginia.