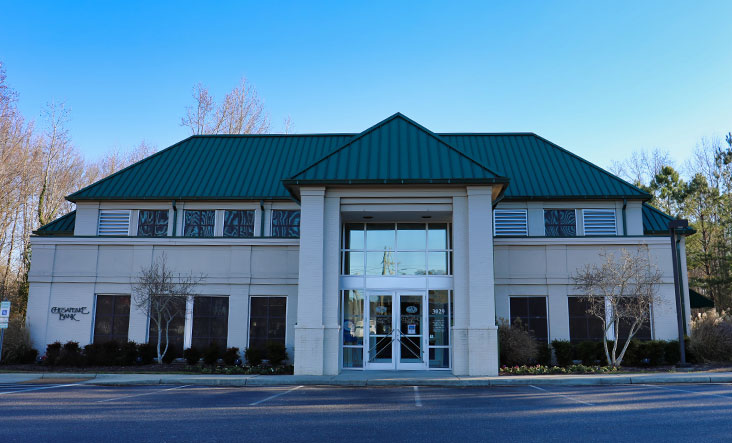 Hayes Branch
ATM | Drive-Thru | Night Depository
3029 George Washington Memorial Highway
PO Box 339 (mailing)
Hayes, VA 23072
Get Directions
Phone: 804-642-9211
Fax: 804-642-5530
Text (NEW): 804-642-9211
Branch Manager
Diane Dawn
Lobby Hours
Monday-Thursday: 9:00 a.m. – 5:00 p.m.
Friday: 9:00 a.m. – 6:00 p.m.
Saturday: Drive-thru only
Drive-Thru Hours
Monday- Thursday: 9:00 a.m. – 5:00 p.m.
Friday: 9:00 a.m. – 6:00 p.m.
Saturday: 9:00 a.m. – 12:00 p.m.​
Home of one of three locations of Chesapeake Bank on the Middle Peninsula is our Hayes Branch. Opened for business in 2008, the building sits where the old Ward Market used to be, which was a draw in the 1950s and 60s. The team at the Hayes Branch are known for their energy, good cheer and attention to detail when serving their customers' needs. Stop by soon and visit our Hayes Branch at 3029 George Washington Memorial Highway.