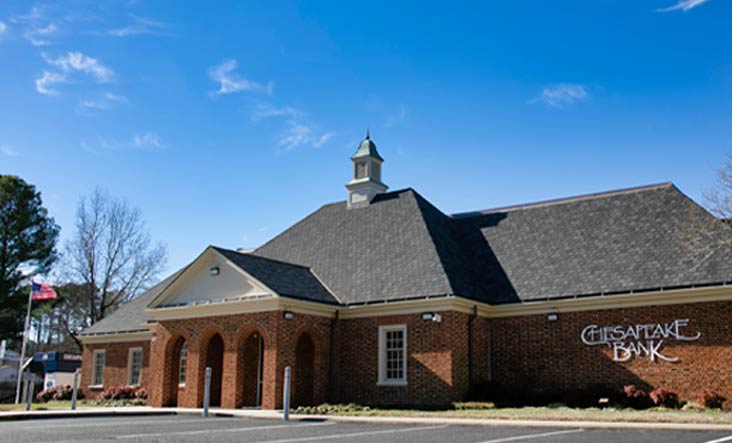 Mathews Branch
ATM | Drive-Thru | Night Depository
10458 Buckley Hall Road
PO Box 1078 (mailing)
Mathews, VA 23109
Get Directions
Phone: 804-725-7181
Fax: 804-725-3775
Text (NEW): 804-725-7181
Branch Manager
Jill Ortiz
Lobby Hours
Monday-Thursday: 9:00 a.m. – 5:00 p.m.
Friday: 9:00 a.m. – 6:00 p.m.
Saturday: Drive-thru only
Drive-Thru Hours
Monday-Thursday: 9:00 a.m. – 5:00 p.m.
Friday: 9:00 a.m. – 6:00 p.m.
Saturday: 9:00 a.m. – 12:00 p.m.
Mathews County isn't a place to pass through, it's a place that draws people in with its natural beauty and friendly people. Mathews is a peninsula surrounded by the Chesapeake Bay, Mobjack Bay, and Piankatank River. Locals joke that lighthouses outnumber stoplights in Mathews. It's a place where you can be at the beach, the store, the post office, or Chesapeake Bank in ten minutes. Stop in to visit the team at the Mathews Branch at 10458 Buckley Hall Road.