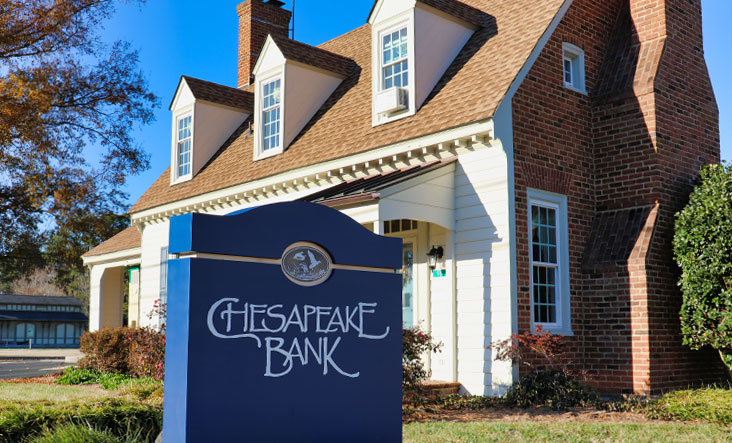 Irvington Branch
ATM | Drive-Thru | Night Depository
98 King Carter Drive
PO Box 155 (mailing)
Irvington, VA 22480
Get Directions
Phone: 804-438-5252
Fax: 804-438-5443
Text (NEW): 804-438-5252
Lobby Hours
Monday-Friday: 9:00 a.m. – 2:00 p.m.
Drive-Thru Hours
Monday-Friday: 9:00 a.m. – 4:30 p.m.
The Irvington Branch of Chesapeake Bank is nestled on King Carter Drive in Irvington, Virginia. Opened in 1973, this branch is just a few miles away from where it was once Lancaster National Bank, formed in the 1900s until its charter in the dawn of the 20th century. The branch building in its quaint, colonial style, houses two full-time employees who provide friendly and quality full services to their customers. Visit our team sometime soon at 98 King Carter Drive.