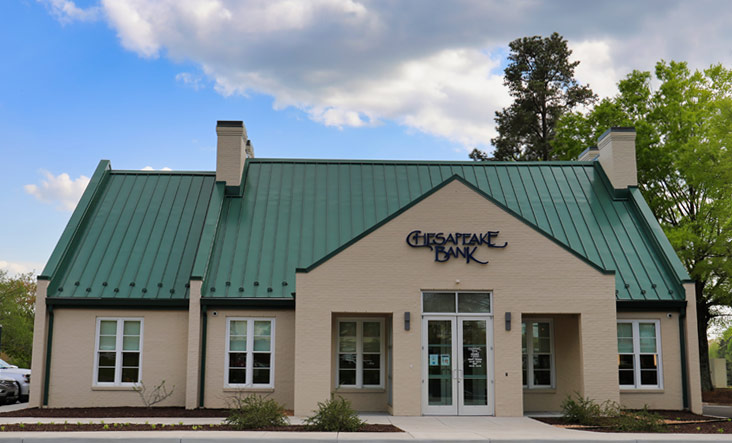 Chesterfield Branch
Drive-Thru | Night Depository
10000 Courtview Lane
Chesterfield, VA 23832
Get Directions
Branch Manager
Tanja Brown
Lobby Hours
Monday-Thursday: 9:00 a.m. – 5:00 p.m.
Friday: 9:00 a.m. – 6:00 p.m.
No drive-thru on site
Our Chesterfield Branch may be in a new location, but it began in 2015 with a Loan Production office on Courthouse Road. The success of that effort led to the full banking branch that you now see on the corner of Beach Road and Iron Bridge Road. Our Chesterfield team is excited to get to know you to learn more about how they can meet your financial needs.